Here's a recipe by Alton Brown for a cake that made my mouth water the first time I saw it. I decided I would make it so today that's what I did. Here's the link to the recipe and here' s pic of the cake after the glaze is added but before the whipped cream is put on.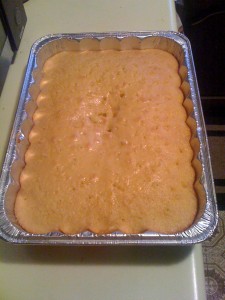 Here's a pic after frosting with whipped cream.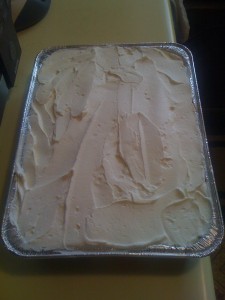 I have to say after eating it I am completely satisfied that it tastes as good as I had hoped. It's sweet and moist. You might even call it wet with all the milk in it. I highly recommend this.